Volunteers are needed to help work on the Stewartstown Railroad. Learn more about volunteering on the Stewartstown Railroad by watching this video produced by ABC 27 News. Thank you to Amiee and Nate for the excellent coverage of a recent 2020 New Year's Track Workday.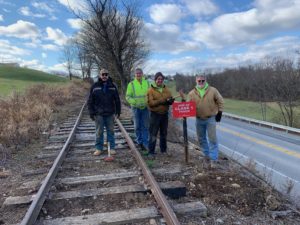 2023 Workday / Weekend Schedule (All workdays meet at 9AM unless noted otherwise):
December  – 8, 9, 10
2024 Workday / Weekend Schedule (All workdays meet at 9AM unless noted otherwise):
January –  20 and 21
February – 17 and 18
March – 23 and 24
April – 5,6,7
May – 17, 18, 19
June –  7, 8, 9

Wednesday Night Work Nights
We are having trouble scheduling Wednesday Night work because of a lack of volunteers. If you'd like to help us out for a few hours on a Wednesday evening, please contact us.
2023 Volunteer Training Dates- NEW DATE!
Annual Training date for all volunteers – Saturday, March 4, 2023 at 9AM.
In preparation for the many trains that we'll be running throughout the operating season, Stewartstown Railroad Company will be having a Rules Class. We will review the timetable and operating rules for railroad train operations. This class is required for all train crew personnel. It is also a good starting point for new volunteers to learn about the railroad and volunteer opportunities and to begin the journey to becoming a locomotive engineer or train conductor. There is no age limit and all are encouraged to attend. Please RSVP to the railroad if you are planning to attend! There will be a test and some hands on training in the afternoon!
We'll be updating this schedule frequently, so be sure to check it often as more days are added. Please contact the crew leader with questions, or to let them know you may be coming to help with planning.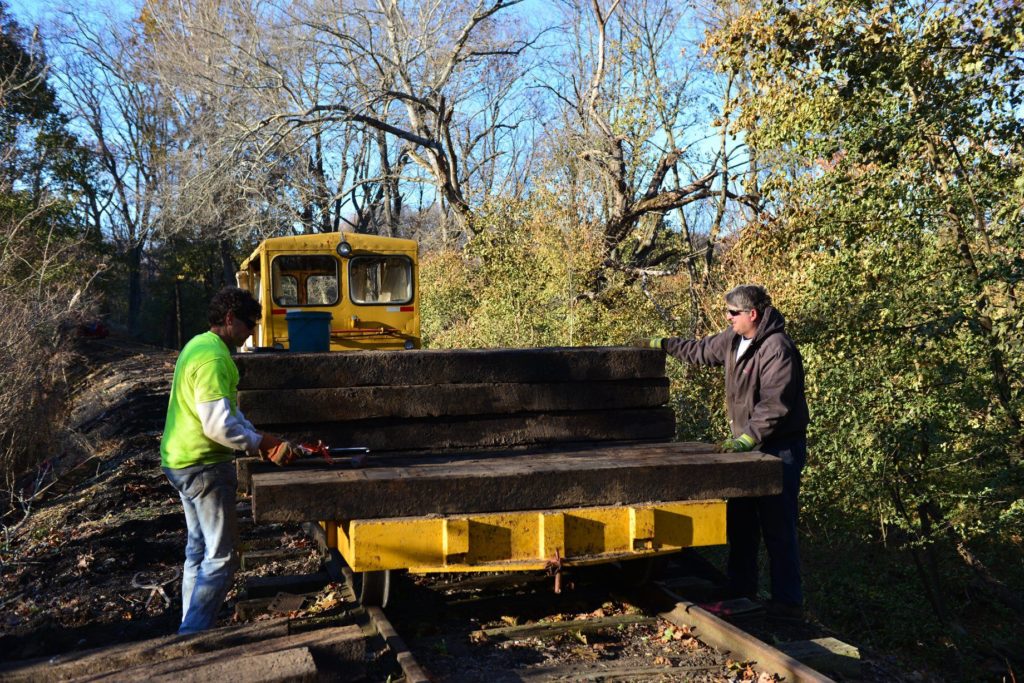 Steel-toed boots, hearing protection, eye protection, and work gloves are required. We'll provide the water and vests, as well as a safety briefing. Scheduled work will be weather dependent. Assuming the line open we can be out cutting brush, tightening bolts, working on bridges, replacing ties etc. If there is inclement weather and the line is not passable, we will be working on in-door activities such as coach restoration, locomotive / small equipment repair, or cleaning and organizing the station.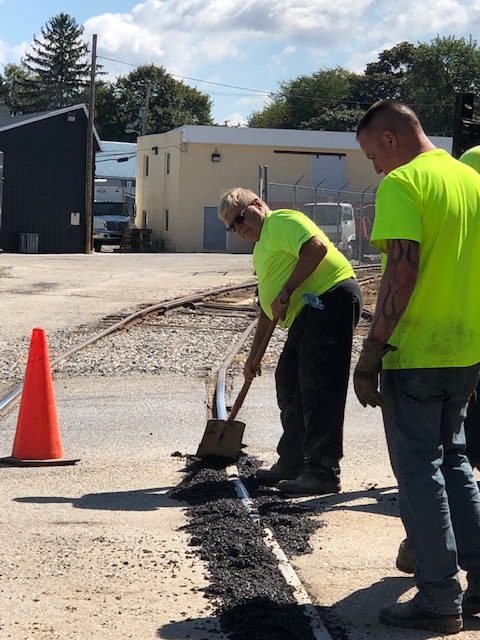 Volunteer Opportunities:
Train Crew
Locomotive Engineer: Operates passenger and freight locomotives
Conductor: Responsible for overseeing train crews and directing train movements
Flagman: Protects the train at crossings or as needed
Brakeman: Sets and releases train brakes
Coach Attendant: Interacts with passengers to ensure a safe and enjoyable trip
Station Master: Interacts with visitors, dispatches trains, sells tickets and souvenirs
Maintenance
MOW (Maintenance-of-Way): Changes ties, clears brush, and spreads  ballast
Mechanical Department: Troubleshoot and perform maintenance on equipment
Buildings & Grounds: Paint, repair, and general building maintenance
Rolling Stock Preservation & Maintenance: Work on vintage Railroad Equipment
Plumbing / Electrical / HVAC: Fix or install plumbing, electrical, and HVAC systems